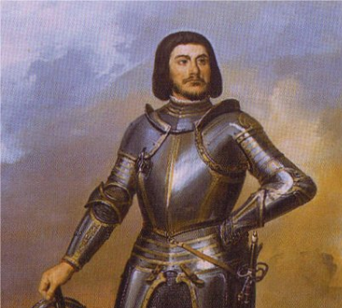 Guy Sherin of Lustare is the Senechal of the East, Prince of Avinyar, and a major figure in the politics of Akaryth. He does not offer an imposing appearance, standing of average height and slight build. His black hair is worn long, perpetually brushing his shoulders. He sports a moustache and beard.
Guy is not a charismatic man, nor is he well liked by his subjects. However he has a reputation for cunning and is well-known for his ability to get things done.
Guy became Prince of Avinyar on the death of his father, who previously held the position.
Ad blocker interference detected!
Wikia is a free-to-use site that makes money from advertising. We have a modified experience for viewers using ad blockers

Wikia is not accessible if you've made further modifications. Remove the custom ad blocker rule(s) and the page will load as expected.